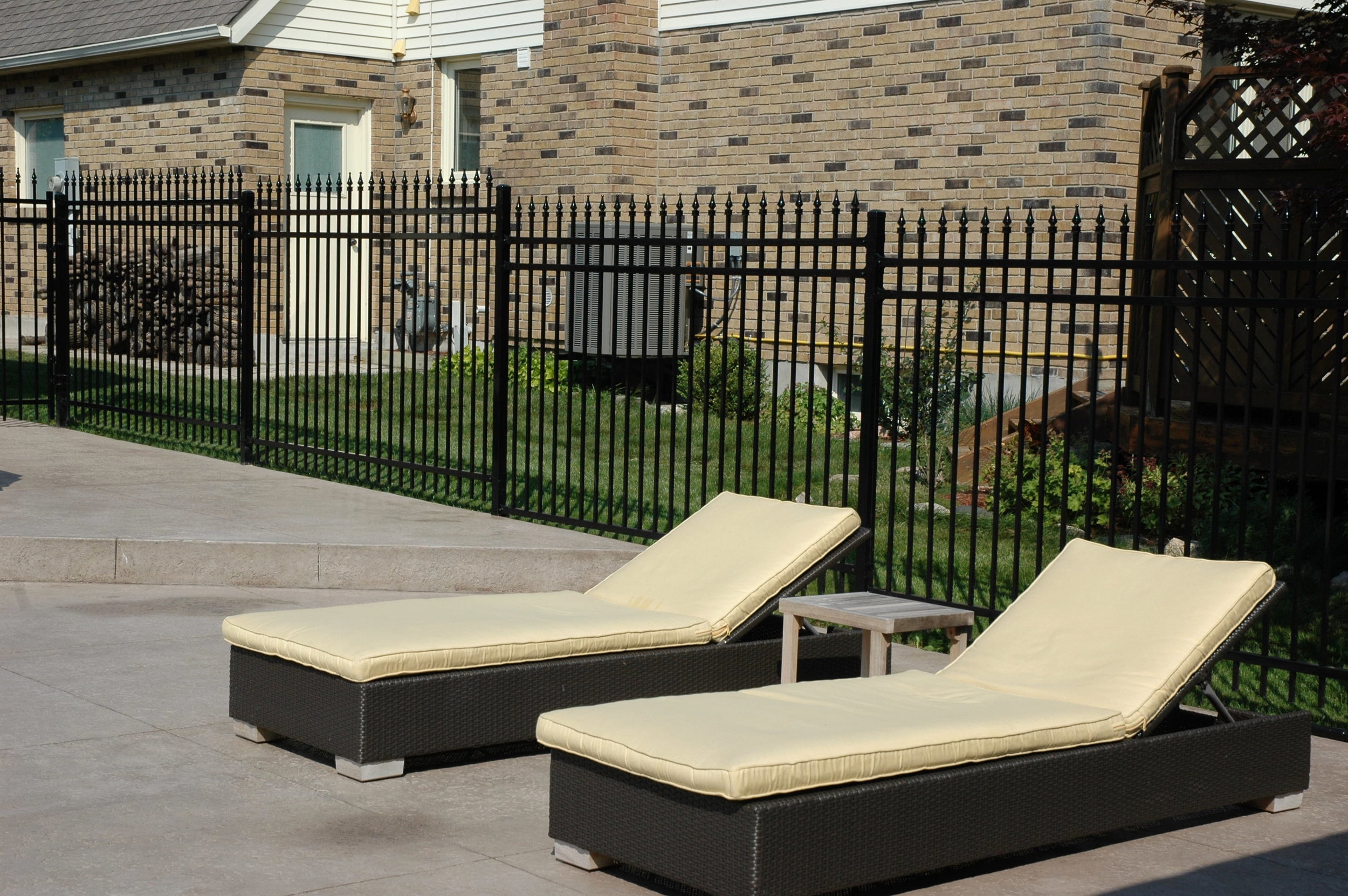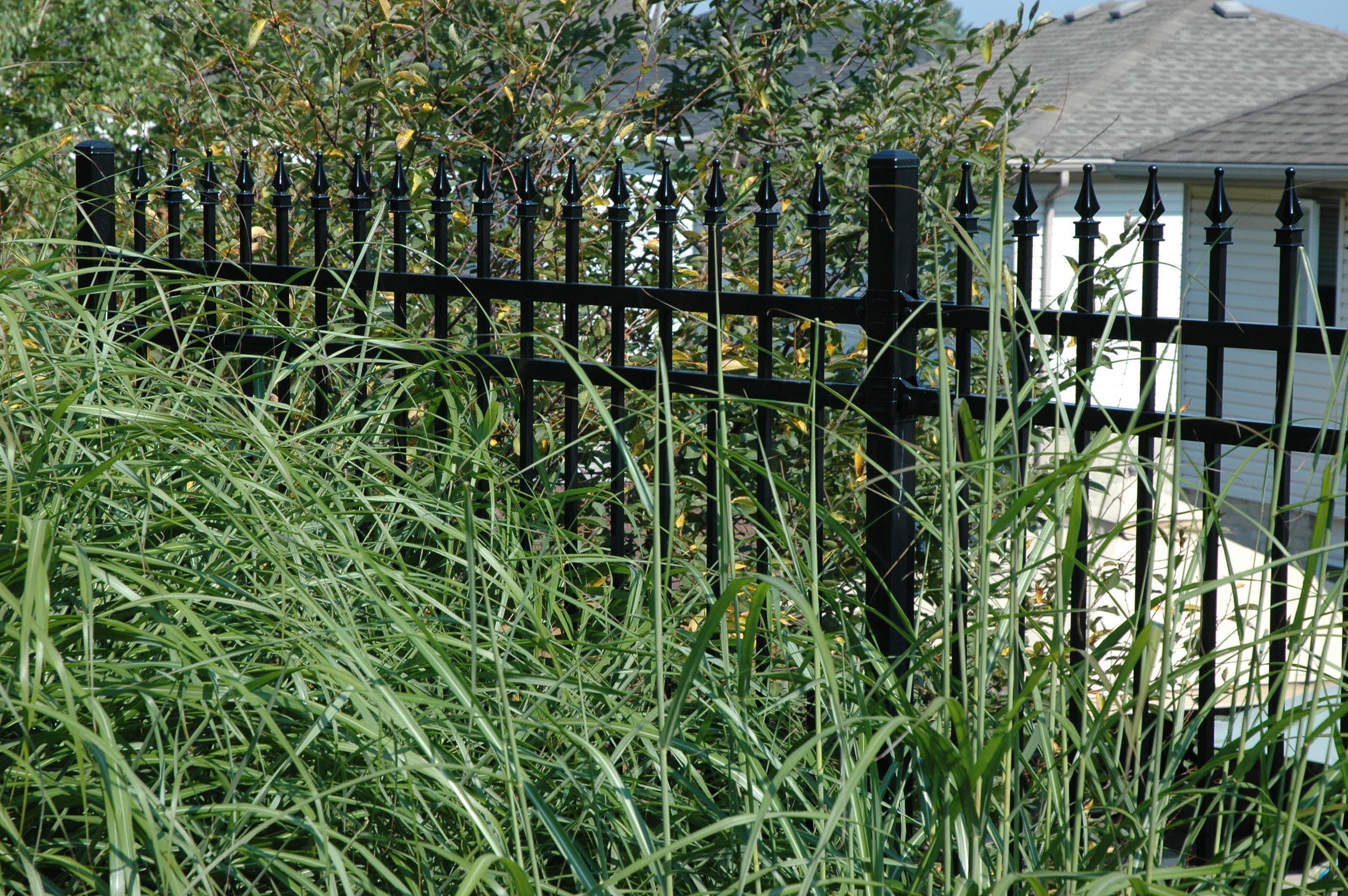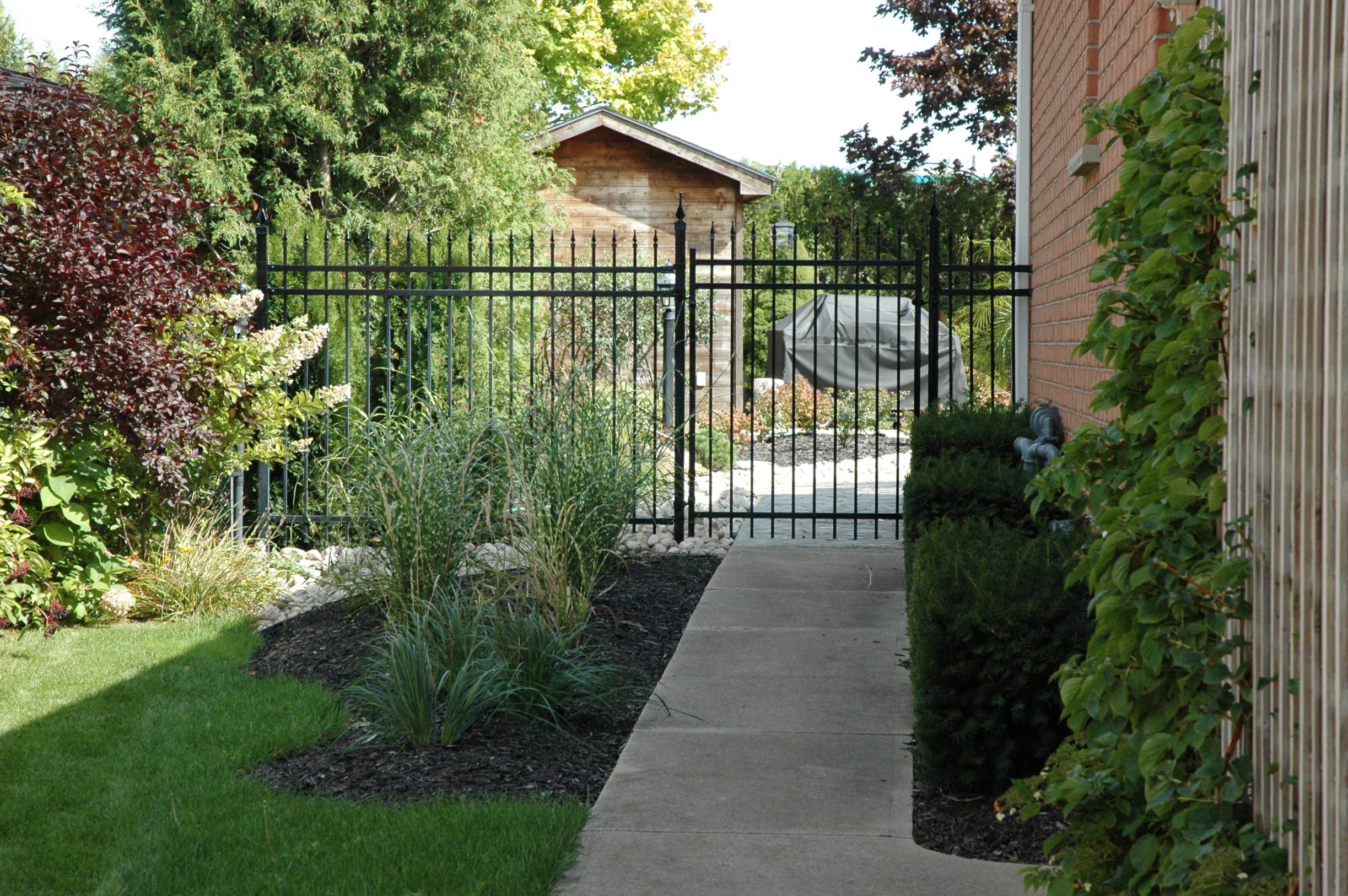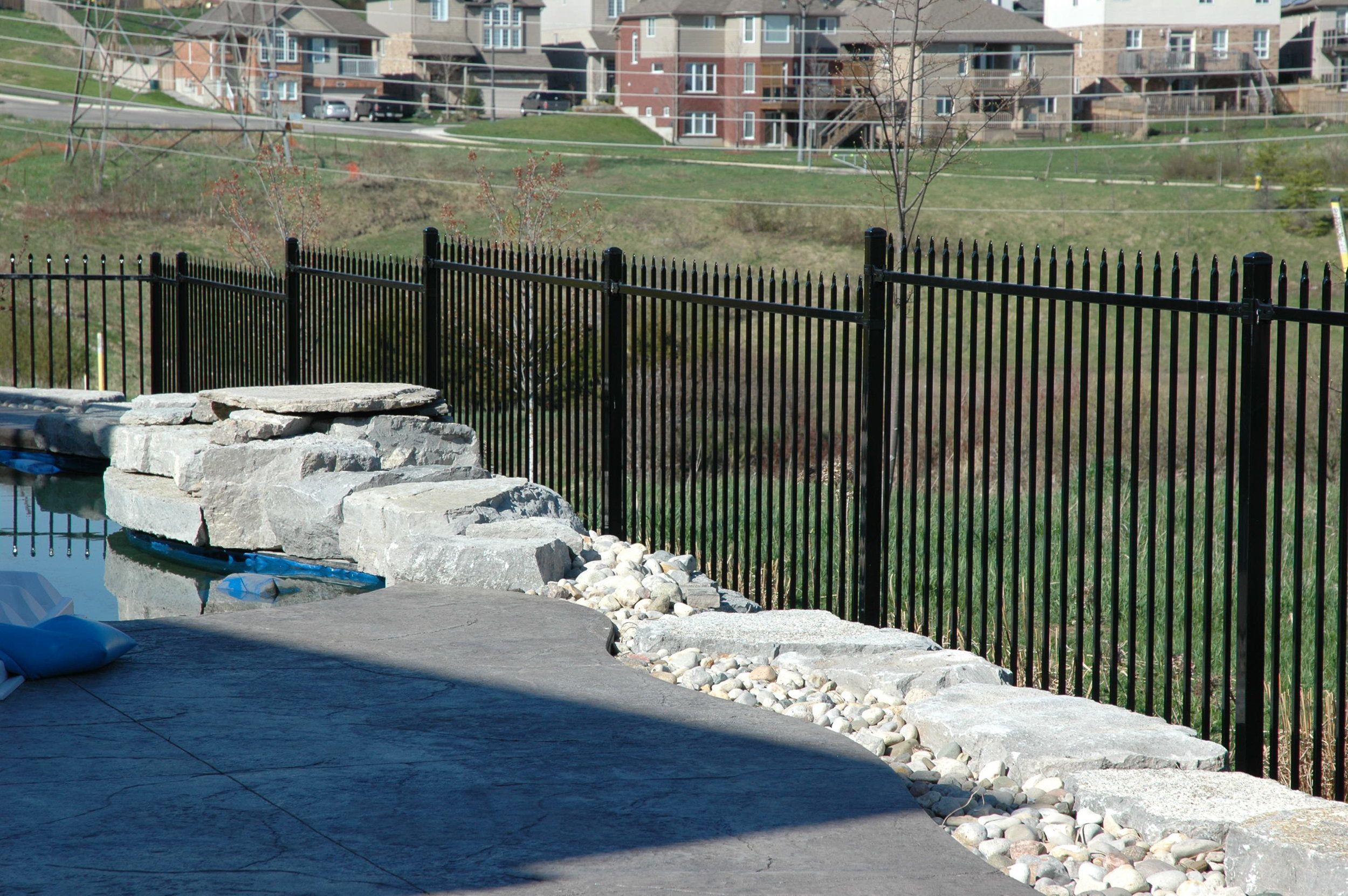 Explore our full picture gallery
Best of the best.
Not all ornamental iron fencing is made the same. We have worked with Medallion Fence ornamental fencing styles for more than 25 years, enhancing thousands of backyards in the KW region. We choose to use the best product available to ensure that your fence lasts as long as possible. Medallion Fence has one of the best paint lines in all of Southern Ontario, and uses a thicker steel to manufacture their fencing products (when compared to the competition). Rail and picket dimensions are also larger than other product lines available. In essence, you get more steel for your money with Medallion products. Inferior iron fence products lead to countless problems, such as sagging top rails and unattractive yards. We avoid those issues by offering the best iron fencing available.
decorative iron fencing
Ornamental iron fencing delivers an upscale look with zero maintenance. Ideal for pools or to dress up the front of your yard, iron fence comes in a variety of attractive styles and custom colours. Talk to our sales staff today about adding steel fence to your landscape.
free onsite estimates
Contact us today to set up your free onsite estimate. Our experienced staff would be happy to help you create the backyard of your dreams.