Good fences make good neighbours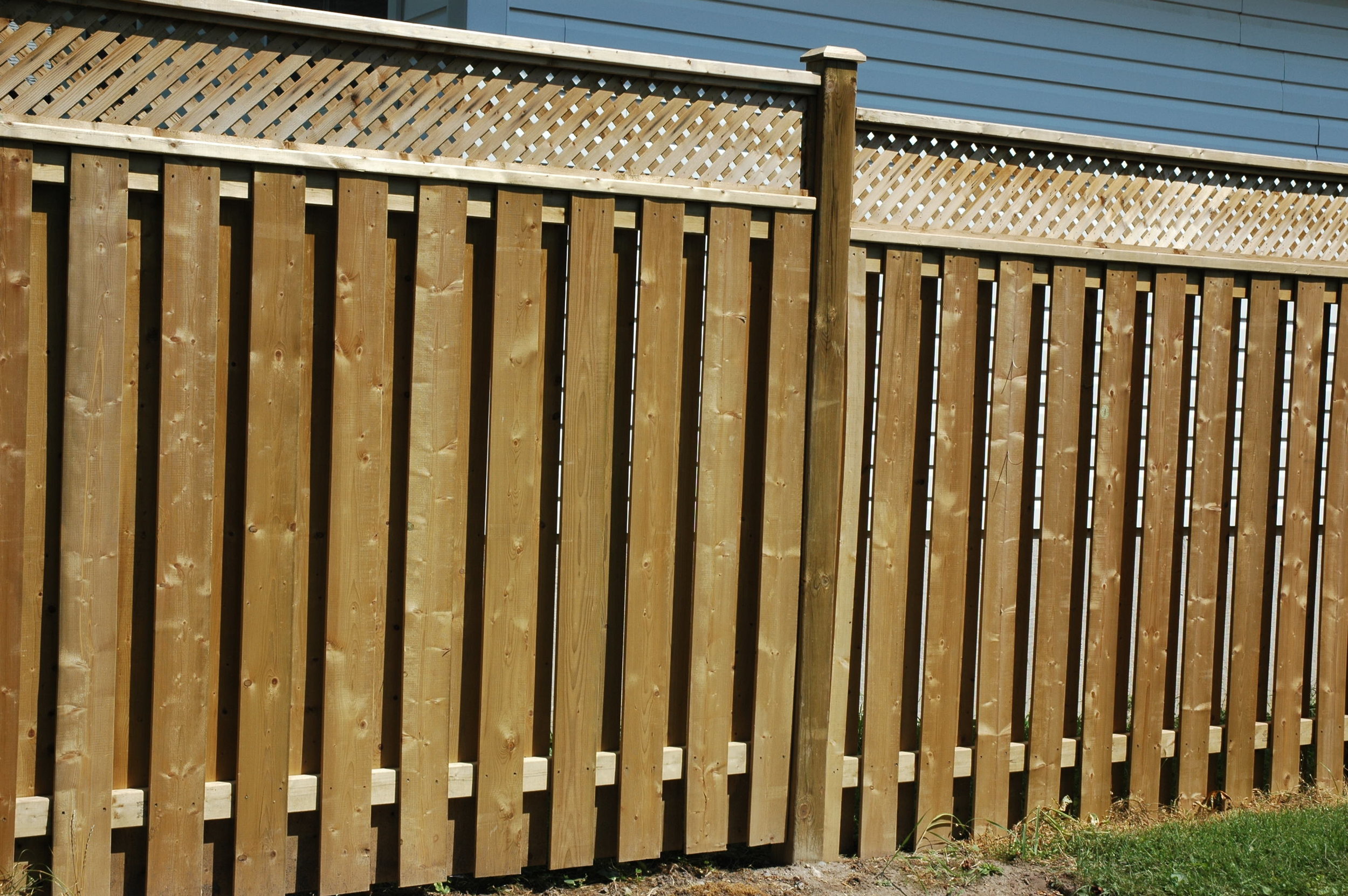 Explore our full picture gallery
Options to make your fence stand out from the rest
• 6x6 or 5x5 support posts for a beefier, more substantial fence
• Decorative gate inserts
• Custom designed and built toppers
• Grand arbours for a stunning entrance
• Ditch the wood, and go with black or copper post caps
• Double and single entry gates
• A variety of board installations to suit your needs, with horizontal installation being all the rage!
• Strategically placed screens to block out that nosey neighbour
Pressure treated and cedar fencing
A properly planned, carefully designed and well crafted fence transforms your property.
Fences do more than identify property lines - these structures also keep your home private and secure. A well designed fence can set the mood, change an entrance or provide a beautiful backdrop for landscaping. A fence controls prevailing winds and can aid in protecting your property. Heritage Design installs wood fences in various styles and price ranges.
free onsite estimates
Contact us today to set up your free onsite estimate. Our experienced staff would be happy to help you create the backyard of your dreams.
The way or direction your fence boards are installed has a dramatic effect on your backyard and the finished project. Consider privacy, noise, design, existing or future pools, and your neighbours when deciding how to build your wood fence.
More and more popular, horizontal board installation really makes a statement. Get creative with alternative board sizes and/or gap sizes
It doesn't get more straight forward then flat privacy fencing. All framing (stringers) will be found on one side of the fence and expect small gaps to appear once your boards have weathered.
The most private, wind protecting, and noise dampening board installation is board on baton. All framing (stringers) will be found on one side of the fence. Minimal gaps will be found only at the posts.
Tried and true and keeps the neighours happy. Board on board fencing aka shadowbox is a people pleaser as both sides of the fence are identical. Spaces in the boards allow for air flow.
Top off your wood fence to customize the look and feel of your yard. Below is just sampling of what can be done on your backyard fence.