Pressure Treated & Cedar Decks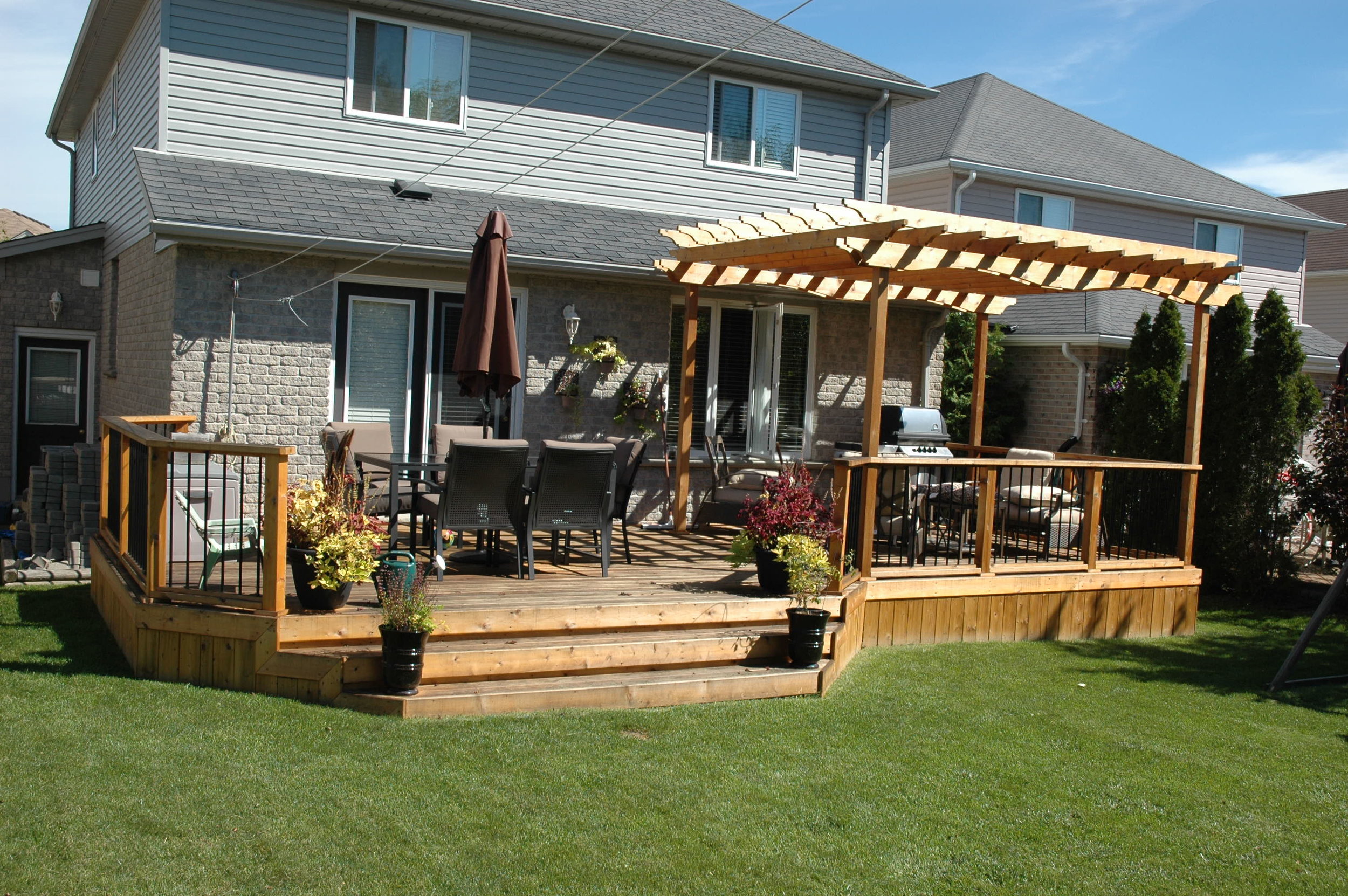 Explore our full picture galleries
• Choose from wood, aluminum, or vinyl railings
• Decorative inset borders
• Custom designed and built privacy screens
• Pergola, roofs and other shade structures
• Different styles of fascia trim
• Skirting to keep out the critters
• Lighting options for stairs, rail posts and more
• Water collection system for walkout decks
• Benches, planters and steps
• Finished ceilings for walkout decks
wood decks
A perennial favourite that stands the test of time, Pressure Treated wood decks can be designed for your unique needs while providing value and good looks.
Cedar decks provide your home with a natural and functional outdoor room. Cedar is adaptable to many different design features and will age gracefully while granting distinction to your home.
free onsite estimates
Contact us today to set up your free onsite estimate. Our experienced staff would be happy to help you create the backyard of your dreams.
Deck railings can serve many purposes. Not only are they practical and required for safety, they also add style and beauty to your deck. Are you interested in maintaining your view? Consider our option of tempered glass railings. Want a classic looking, maintenance-free deck railing? Aluminum picket railings come in a variety of colours and textures. Customize your favourite and raise your deck space to a new level of style. We also install hundreds of decks with pt wood railings and vinyl deck railing every year.
Whether you're looking for privacy or trying to get out of the wind a privacy screen can be the key to enjoying your finished deck. Typically made from pressure treated wood or cedar, privacy screens can be designed and built to suit you and your new deck to a tee. A new favourite deck screen design pairs frosted or etched glass with an aluminum frame - perfect for finishing off your deck.